Starlight Counseling & Consulting
Are you stuck and feel alone? Is it hard to hope because the way forward feels so daunting?
It's natural to worry that you aren't where you are supposed to be in life, that you want things to be different, but you don't know what to do or how to get there. When things feel out of control and you are reacting to pain and traumas from the past, it feels like grasping at straws to turn things around.
We've Been There
At Starlight, we have been in the same darkness and felt completely alone. We have also experienced the overwhelming negative emotions and troubling thoughts that make coping feel impossible sometimes. Wanting desperately for the problems to disappear, but unable to force them away. Through our own personal work, professional experience, and ongoing training we have learned how to be a light in the dark, so that you don't have to feel alone anymore.
We will work through the issues together and support you along the way. We will learn ways to allow you to feel in control again and put the past behind you.
We Can Help
Let us help you find the answers, using our experience and knowledge to help you identify the next steps, with confidence that things can be different. Our evidence-based therapy approach helps provide clarity of thought and mind, we help to bring peace to your physical body, and comfort in your emotions.
Let us be your guiding light on this difficult journey, CLICK HERE for a step-by-step guide on what happens between now and your first appointment.
"Starlight is named for the very human need to find our way. When the night is darkest, we can still navigate through star light, the  stars are always there; a constant in the ever-changing world."
-Jane Williamson, Clinical Director
What We Do:
We Provide Insight, Knowledge, & Structure
Our goal at Starlight Counseling is to equip our clients with a process for understanding the context of their lives, leading to a deeper understanding of why you are who you are, culminating in the "eureka" moments allowing for deep and lasting change for the better.
Our Mission...
...is to take the guesswork out of life.
Each day we strive to help our clients make changes that last by taking an intentional and focused look into the environment, habits, thoughts, emotions, and other factors that have led you to seek therapy. When you leave your appointments with confidence and hope that you are creating new behaviors then we are succeeding in that mission.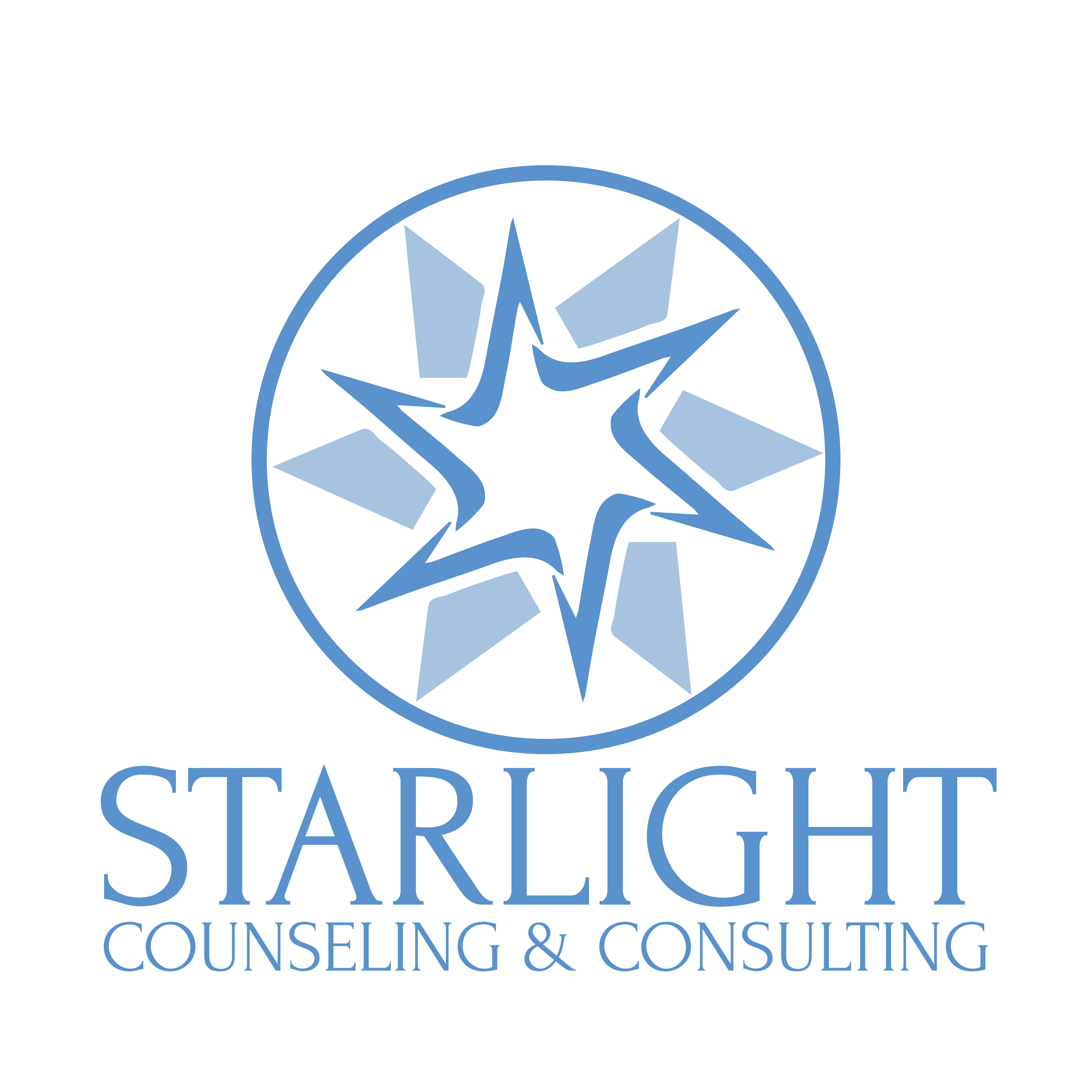 Our team works to bring hope and healing to others that are ready to find freedom from these dark feelings. Together, we will create a plan so that you feel safe and accepting of yourself and have the confidence and skills to handle all that life is sending your way.
Our treatment team is hand selected by a leadership team with over 50 years of combined medical and mental health experience. Each therapist receives ongoing training and supervision from our Clinical and Executive Directors and are being exposed to new scientific research and evidence-based approaches to therapy to provide the highest quality of mental healthcare available.
Unlike most therapists, our team works as part of a collaborative treatment model. This is important for you because it means you have more than a single therapist working for you when you attend therapy at Starlight, you have our entire treatment team working behind the scenes to help you reach your goals!
Call/text/email now to start the healing process. Book your first appointment or schedule a free consultation with one of our therapists today. If you don't know how to choose, call anyway, once we learn about your needs our team will match you with the therapist best suited to meet your goals.