Why am I a therapist? That's a long story lol! Short version – I believe that people have the greatest need to be heard, validated and to find a sense of purpose / belonging in life. One of the people who listened to me growing up, one I felt heard me the most was my childhood counselor. There were many things that I grabbed onto growing up to help me through any adversity I faced but that counselor helped me to see that there was something a lot greater in life than some of the experiences that I endured. This is all I can hope to provide to others when I counsel them. Just a sense of hope. Something that they can grab onto, that carries them much further than the room we sit in together.
I enjoy working with those who have any issues or struggles with depression/sadness, anxiety/worry, low self-esteem, and anger. I work with all ages, but I particularly enjoy working with young adults (15-24) although my after-school appointment times are in high demand.
Favorite Books
Men, Women, and Worthiness by Brené Brown,
Four Thousand Weeks by Oliver Burkeman
The Light We Carry by Michelle Obama.
Hobbies
I enjoy reading, taking a walk/jog when it's warm outside, weight lifting, and trying new places with family in the DFW area.
Funny Story
Growing up my mom would play these pre-recorded cassette tapes with old songs on them. I promise almost all the tapes had the same songs on them but just in different order lol!! I despised those tapes so much. I mean they were super old songs like Bobby Womack – If you think you're lonely now. Well it is my duty now to personally send voice recorded clips of me singing these songs to my sisters monthly! My older sister absolutely loves it and we just laugh!!
Young adults 17-24
Adults 24-65
Depression/Sadness
Anxiety/Worry
Low Self-Esteem
Anger
Bellevue University
CAMS-II (Certified Anger Management Specialist
CPT-Certified (Cognitive Processing Therapy
Insurance: Accepts most major plans
Cost: $175 per session
Mon 9-4
Tue 11-6
Wed 10-5:30
Thu 9-5
Fri 9-5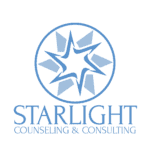 How To Schedule an Appointment
To schedule an appointment please use this link to request an appointment online. Not all available appointments are available for online scheduling, if you don't see a time that works for you please CALL or TEXT our office directly at 214.937.9120 and our Client Success Team will be happy to assist you.
A 48-hour notice of cancellation directly to your therapist is required. "Late Cancellation"
and "No Show" appointments are billed at the full session rate for your therapist,
insurance does not cover these fees. For more information please visit our FAQ page.