Laura Seyffert
LPC, ASDCS
Laura Seyffert, LPC, ASDCS
I am a therapist because I wanted to have a career where I could make a difference. I chose mental health and therapy because it is something that impacts all other areas of life and I saw it often not being valued as much as it should. I grew up amongst people that would rather talk around problems than actually face them and I worked hard to unlearn those same traits and can honestly say it made a huge difference for me. I feel very honored to work with others one-on-one and get to see into their inner worlds and help them to improve their own lives.
I enjoy working with clients that are often perfectionistic and getting them to practice self-compassion and allow themselves to be brilliantly flawed humans and more open with their emotions. I also have experience working with those with eating disorders and addictions.
Favorite Books
For fun:
Mistborn by Brandon Sanderson
For clients:
Laziness Does Not Exist by Devon Price, and
The Power of Different by Gail Saltz
Hobbies
I enjoy reading, baking, video games, and hiking
Funny Story
I used to think I wasn't competitive, because I have never been a sore loser or particularly good at sports. The thing that made me realize that was a complete lie was when I got completely engrossed in a game of air hockey with my partner. I very dramatically dove across the table to hit the puck. Being as short as I am, my legs flew back behind me and I pushed over a kid that was waking behind me in the process. Not only did I not score but I continued the game, while shouting apologies at the kid behind me. Not taking my eyes off the game, or stopping, like a reasonable person would, all while my partner laughed at us both. The kid was not hurt, but it was pretty hard to deny my competitive streak after seeing how my priorities lined up that day.
Young Adults 18-30
Adults 18 +
Autism Spectrum
LGBTQ+
Life Transitions – Career and Relationship Changes
University of Texas at Tyler MA in Clinical Mental Health Counseling
Texas State BA in Psychology
Certified Autism Spectrum Disorder Clinical Specialist
Insurance: Accepts most major plans
Cost: $125 per session
Mon 8-6
Tue 9-8
Wed 10-6
Thu 8-7
Fri 8-6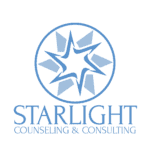 How To Schedule an Appointment
To schedule an appointment please use this link to request an appointment online. Not all available appointments are available for online scheduling, if you don't see a time that works for you please CALL or TEXT our office directly at 214.937.9120 and our Client Success Team will be happy to assist you.
A 48-hour notice of cancellation directly to your therapist is required. "Late Cancellation"
and "No Show" appointments are billed at the full session rate for your therapist,
insurance does not cover these fees. For more information please visit our FAQ page.