Ryuji Yoneyama
​LMFT (TX & CA), ADHD-CCSP
Ryuji Yoneyama, LMFT (TX & CA), ADHD-CCSP
I find human behavior and each individual's differing perceptions of the world interesting. I also grew up watching hero shoes and like which inspired me to help others where I can. These interests eventually molded together during college where I was drawn to psychology/counseling. What really keeps me going is when I am able to work through challenges with a client where they have the "ah ha!" moment and life's hardships are a little easier for them to manage.
I work mostly with adults experiencing depression, anxiety and/or life transitions. I have worked with both children and adults on the autism spectrum as we explore emotional regulation during life's challenging moments. I am a LMFT (licensed marriage & family therapist) in both Texas and California.
Favorite Book
The Five People You Meet in Heaven by Mitch Albom
Hobbies
Playing video games or board games with friends, walking, hiking, cooking, martial arts. Sometimes random things my mind would fixate on that gives me joy and motivation.
Funny Story
This is a story about how I got my name. My name in Japanese means "one who governs dragons." My dad wanted to name me something related to the year of the dragon since I was going to be born during the year of the dragon. But my dad didn't realize the year of the dragon had passed 2 years prior. Apparently he didn't realize for a while but both my parents liked the name so much that they stuck with my current name.
18-65 Adults
Asian Immigrants
1st & 2nd generation immigrant
relationships (through individual therapy)
CBT
Solution Focused
Autism & ADHD (certification pending)
Cal State Northridge, MS in Counseling (focus Marriage & Family
Therapy)
Cal State Northridge, BA in Psychology
ADHD-CCSP (ADHD-Certified Clinical Services Provider
Insurance: Accepts most major plans
Cost: $125 per session
Mon 9-8
Tue 9-6
Wed 9-6
Thu 10-6
Fri 11-6
Sat 12-1 (every other)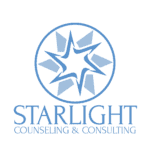 How To Schedule an Appointment
To schedule an appointment please use this link to request an appointment online. Not all available appointments are available for online scheduling, if you don't see a time that works for you please CALL or TEXT our office directly at 214.937.9120 and our Client Success Team will be happy to assist you.
A 48-hour notice of cancellation directly to your therapist is required. "Late Cancellation"
and "No Show" appointments are billed at the full session rate for your therapist,
insurance does not cover these fees. For more information please visit our FAQ page.