Kaitlyn Fusari, LPC, LMHC
I am a therapist because I feel fulfillment in helping as many people as possible. I struggle with things myself and therapy has been extremely beneficial for me. I believe everyone should see a therapist whether they think they have a "diagnosis" or not, due to the everyday stressors of life. I believe it is crucial to have someone unbiased and nonjudgmental to talk to on a weekly basis, regardless of having a good support system. I have always been an empathetic and compassionate person which are two very important traits a therapist can have. It is very hard for me to see people struggle, and I will do the best to help.
Favorite Book
Atomic Habits- James Clear
Hobbies
I love spending time with my two dogs, going to concerts and movies, and spending time with family/friends.
Funny Story
I used to work on an ACT team back home in New York. We would review cases every morning before going about our day. One of my coworkers said that she read one of our clients the riot act, when she was done speaking and with a straight face I asked her what the riot act was, completely clueless to the phrase. The team laughed and had to explain what that meant, I felt very silly but thankfully my team laughed with me and not at me.
Young Adults 18-35
Adults  36-65
Anxiety & Depression
Life Transitions
Complex Mental Health Concerns
Long Island University, MS
Long Island University, BS
DBT Certified (Dialectical Behavioral Therapy Certified)
Insurance: Accepts most major plans
Cost: $175 per session
Sun 11-3
Mon 11-8
Tue 11-8
Wed 9-6
Thu 9-6
Fri 11-3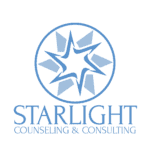 How To Schedule an Appointment
To schedule an appointment please use this link to request an appointment online. Not all available appointments are available for online scheduling, if you don't see a time that works for you please CALL or TEXT our office directly at 214.937.9120 and our Client Success Team will be happy to assist you.
A 48-hour notice of cancellation directly to your therapist is required. "Late Cancellation"
and "No Show" appointments are billed at the full session rate for your therapist,
insurance does not cover these fees. For more information please visit our FAQ page.