Haniah Qureshi-Practice Manager
With a recent bachelor's degree in Psychology and Human Development & Family Sciences. I am excited to contribute to the field of mental health. My commitment to fostering a supportive environment for both clients and therapists drives me as I work towards ensuring the smooth operations of our practice. I'm eager to leverage my education and enthusiasm to help create a positive impact on the well-being of individuals and the community

Romali Fernando-Practice Manager
I recently graduated from the University of Dallas with a Bachelors in Psychology, and am currently pursuing a Masters in Clinical Counseling from Texas A&M-Commerce. I have always been interested in the field of counseling, and am passionate about serving the needs of others. My job is to make the therapeutic experience easier by helping both the therapists and the clients. I love when I can help clients find the best therapist for them, and help them start therapy smoothly and easily.
I have three cats and enjoy reading and crocheting. Outside of work, I am a cantor/singer for three churches in the DFW area, as well as an occasional wedding singer. I love to be outside whenever possible, whether that be kayaking, hiking, or biking. I also love to go to concerts and road trips, sometimes doing both by road tripping for a concert!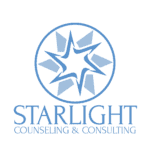 How To Schedule an Appointment
To schedule an appointment please use this link to request an appointment online. Not all available appointments are available for online scheduling, if you don't see a time that works for you please CALL or TEXT our office directly at 214.937.9120 and our Client Success Team will be happy to assist you.
A 48-hour notice of cancellation directly to your therapist is required. "Late Cancellation"
and "No Show" appointments are billed at the full session rate for your therapist,
insurance does not cover these fees. For more information please visit our FAQ page.