Madison Berley,
LPC-Associate
Supervised by Shannon Dusza LPC-S
Madison Berley, LPC-Associate
Supervised by Shannon Dusza LPC-S
I decided to become a Counselor because of the many Counselors who have helped me throughout my life. I have personally been in counseling since I was four years old. I truly believe that counseling helps and works!
Do you feel like you could use someone to talk to about life? Have you been feeling overwhelmed, stressed, anxious or depressed?
Are you looking for someone to work with your child? If you feel as though you have nowhere else to turn, want to try therapy for the first time, need help as a parent, or need someone for your child to talk to, I am here to help!
Therapy is my passion, reach out to see if we are a good fit today!
Favorite Books
For me: This is nearly impossible to choose as I love MANY books, but if forced then the City of Bones series by Cassandra Clare
For clients:
How to Talk so Kids will Listen & Listen so kids will Talk by Adele Faber and Elaine Mazlish
The Whole Brain Child by Daniel J. Diegel and Tina Payne Bryson
Boundaries by Dr. Henry Cloud and Dr. John Townsend
Hobbies
Reading, attending church events with my friends, going to the movies, and other structured creative activities like diamond painting.
Funny Story
As a child, I had a tendency of getting into EVERYTHING! My mom had to figure out how to get glue or red nail polish out of the carpet, vacuum up an entire bottle of baby powder spread throughout the entire room, pick me up out of my crib with a whole container of Vaseline covering me head to toe (she eventually had to use oven mitts), and-my personal favorite-kick down a door after I locked her out of the house.
If any of those stories resonates with you, know that your kiddo is in good hands and all hope is not lost!
Play Therapy
Adult Talk Therapy
Christian Perspective (upon request)
Texas A&M University, BS Psychology
University of North Texas, MS Clinical Mental Health Counseling
Insurance: Out of network
Cost: $125 per session
Mon 9:30-6:30 Virtual
Tue 10-6
Wed 10-6
Thu 10-5
Fri 10-5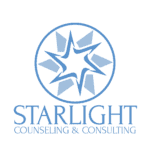 How To Schedule an Appointment
To schedule an appointment please use this link to request an appointment online. Not all available appointments are available for online scheduling, if you don't see a time that works for you please CALL or TEXT our office directly at 214.937.9120 and our Client Success Team will be happy to assist you.
A 48-hour notice of cancellation directly to your therapist is required. "Late Cancellation"
and "No Show" appointments are billed at the full session rate for your therapist,
insurance does not cover these fees. For more information please visit our FAQ page.