Lisa Lohstroh, LCDC, LPC Associate
Supervised by Angela Martilik, LPC-S
Lisa Lohstroh, LCDC, LPC-A
Do you want to feel better? Do you feel unworthy no matter how hard you try? It is my desire to help you discover new ways of thinking and acting, so you can gain freedom from thoughts or patterns that are keeping you stuck. Using many practical and evidenced-based techniques, I seek to help clients that are exhausted as they try to gain approval from others or are frustrated with their own unmet needs. My message to you is that there is hope!
I especially like working with individuals that are seeking counseling for the first time. When people come to me that are new to counseling, they are often nervous or uncertain. I do my best to provide a comfortable space where they can feel at ease. I often see clients feel better during their first session as they feel a sense of relief telling their story.
I like to use clear language to help explore why we do, say, and think the things we do. I enjoy working together with clients to help them find common sense solutions that improve their life and the lives of those around them. Since this is a second career for me, I use my background in business and education as I listen to others' life experiences. I often work with those who are feeling anxious from recent events in their lives as well as those who have felt anxious as far back as they can remember. I can help you as you navigate a new transition in your life or provide support as you overcome an alcohol addiction. As the parent of adult children, I have a passion for working with parents of children in all stages of development. I also offer counseling from a faith-based perspective, if desired.
Favorite Books
When Panic Attacks by Dr. David Burns
Feeling Great by Dr. David Burns
Hobbies
Traveling, playing games (favorite game is Settlers of Catan), reading, jogging, and biking.
Anxiety Disorders
Substance Abuse Disorders
Adjustment Issues
Texas Tech University, MS in Clinical Mental Health Counseling
LeTourneau University, BS Accounting
Insurance: Out of Network
Cost: $125 per session
Mon 8-5
Tue 8-5
Wed 10-6
Thu 9-6
Fri 8-3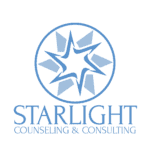 How To Schedule an Appointment
To schedule an appointment please use this link to request an appointment online. Not all available appointments are available for online scheduling, if you don't see a time that works for you please CALL or TEXT our office directly at 214.937.9120 and our Client Success Team will be happy to assist you.
A 48-hour notice of cancellation directly to your therapist is required. "Late Cancellation"
and "No Show" appointments are billed at the full session rate for your therapist,
insurance does not cover these fees. For more information please visit our FAQ page.